Our philosophy: Our children are our future and we want the best for our children. Not only the best care now, but we also want to leave them in a good world. That is why our products are designed and produced with the utmost care.
The quality of our cotton is the basis followed by good processing and weaving. The result can be found, among other things, in our sling. Because even though this is a stretchable sling, the cloth is more firm than the average stretchable sling.
The care for our children is central to our designs. For example, the elastic bands in the waist of our sleeping bags ensure that our sleepsacks stay in place. Furthermore, our burp cloths are extra large, so they stay well on the shoulder of the parent.
Our products also last a long time, because they are multi-functional. For example, our snuggle star is a burp cloth, a bib, a cuddle and a dummy cloth. Our blanket can also be used from the cradle to the couch. And finally our nappy storage bag is also very useful for storing toys.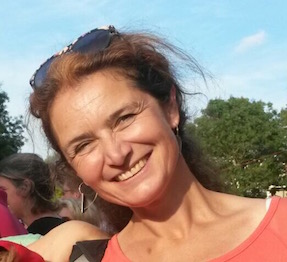 About the founder
With a touch of Rose was founded by Anne-Rose Hartman – van der Krabben. She was already using a number of  'bags' designed by her when she decided to start the company With a touch of Rose. Back then she already had over 10 years of work experience in business services and education. This experience, together with her creativity, attention to sustainability and pragmatism are the basis of With a touch of Rose. Anne-Rose further believes in the power of collaboration. This has for example led to the Pure Baby Plaza at the 'Negenmaandenbeurs', of which Anne-Rose is the initiator, founder and developer.
You want to know more?
Do you want to know more about our way of working? Or do you have a tip for us? We would love to hear from you.